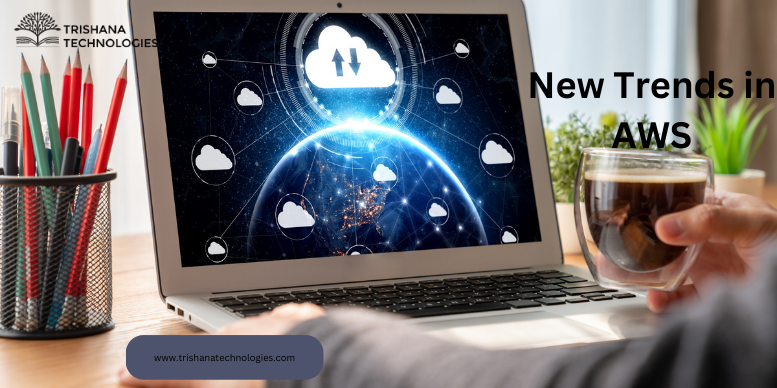 TOP AWS Trends
Top Amazon Web Services Cloud Computing Trends
India is technologically growing day by day. It has witnessed various ups and downs over the last few decades. Several industrialists have come and launched their products throughout the Indian territory and even some are still going to be the first choice of most countrymen.
One of the most significant industries India has witnessed is the cloud computing industry. The large-scale adaptation and stunning investments help the sector for fueling innovative and developing ideas.
What is Amazon Web Services (AWS)?
Amazon Web Services (AWS) is one of the largest cloud providers not only in India but also throughout the whole world. It becomes a pioneer for many of these industries. However, the company came to light in 2006; its revenue has hit 145.5 billion USD by 2021. You can get AWS training in Bangalore or other such cities to become an expert in it. Let's have a discussion over the top AWS cloud computing trends at present time.
Top AWS cloud computing trends
If you want to develop your products faster than anyone, you ought to know and follow some trends, especially of AWS. Let's have a quick view of it.
Low code and No code facility
Most companies adopt low-code and no-code facilities for faster development and acceleration of an organization's digital transformation. Such platforms help to manage their resources towards strategic partnerships and spend little on minors. Moreover, these platforms help to recurring issues during the development process.
AWS is promoting such platforms through various visual development environments such as Amplify Studio. It helps the target companies to get in touch with the development and ship market applications faster. As you know that every company is in a race to develop their products better for the community, and such platforms help to do so. Therefore it is becoming a key asset for the concerned company.
Machine learning facility
If you are in search of creating models and accelerating your company's protocol, you need to know artificial intelligence (AI) and Machine learning. Most organizations from various sectors are now likely to adopt such platform to grow fast. However, the process of testing and developing Machine Learning models sometimes may harass you owing to complexity. Despite this fact, most organizations are finding ways to develop their work faster depending on such unique platform.
AWS has its Sage Maker solution which they simplify the development of Machine Learning Models. This is a three-part solution that comes with a no-code platform to create models and make a solution of turnkey and interference in the ML protocol.
A hybrid approach to cloud storage
There is a lot of chance to be trapped by fraudulent activities in the networking world. Therefore, you need to secure your system owing to cyber security reasons and data preservation. You can do it with the help of a hybrid cloud environment. Several companies already rely upon cloud storage which provides the best private and public clouds.
AWS could be your best choice to make a hybrid cloud solution that would help your management. Moreover, you can operate several environments over your preferred cloud.
Serverless Operating
Serverless cloud architecture is an important layer of summarization that you get on the cloud infrastructure. However, servers play an essential role in almost a whole cloud environment. Still, the complexities of the various servers hamper the SDLC. The serverless operation can solve this problem by the providence of the back end as a service. Moreover, it allows the developers to focus on the codes of the systems, not on the backend operations.
AWS provides you with one of their most popular servers less operating trend named Lambda. It often helps beginners with the serverless computing system and provides the marketing development of their products. You can get more information if you go for AWS training in Bangalore. They provide you with all the essential guidance over this trend of AWS.
Sustainability
There is hardly any institution that needs not have a sustainable system. The major reason behind it is climate change and the increasing awareness about it.
Cloud providers, like AWS, always provide you an assurance of a sustainable future regarding the brand's vision. AWS Well-Architecture is helping you with the providence of their better cloud resources. Moreover, it reduces the total cost of ownership and the concerned organizations' footprints. This enables the usage of private clouds.
Advance analytics
Every company makes its assets in the form of data. Therefore, analytics play a major role in helping companies to make a vast database regarding their future uses. AWS is serving organizations with its new serverless options such as EMR and MSK. It enables organizations to understand data on higher levels which is beyond their imagination. Therefore, it provides more intelligent analytics the companies have ever experienced.
Conclusion
In conclusion, Amazon Web Service is one of the top cloud computing industries. If you are looking for an easy, simple, and cost-effective cloud service, which drives your business to achieve your goal, you need to have faith in AWS. Above all, the top trends made the company the best CCI of the present time.